The roof on a premises is one of the most important assets of the building, since it protects all of the occupants and activities within.
Pre-planned, proactive maintenance is therefore the most cost-effective way
to protect this asset, and BBR Roofing can provide a bespoke solution to match each client's requirements.
Roof Asset Maintenance
BBR Roofing can inspect and assess your roof's current condition and develop a tailored programme of maintenance to suit its size and condition. This will ensure that your roof continues to provide many years' of reliable protection.
Maintenance works will typically encompass various aspects of the roof environment such as checking for damage or advance signs of failure, cleaning of gutter channels and outlets, and general clearance of debris and vegetation.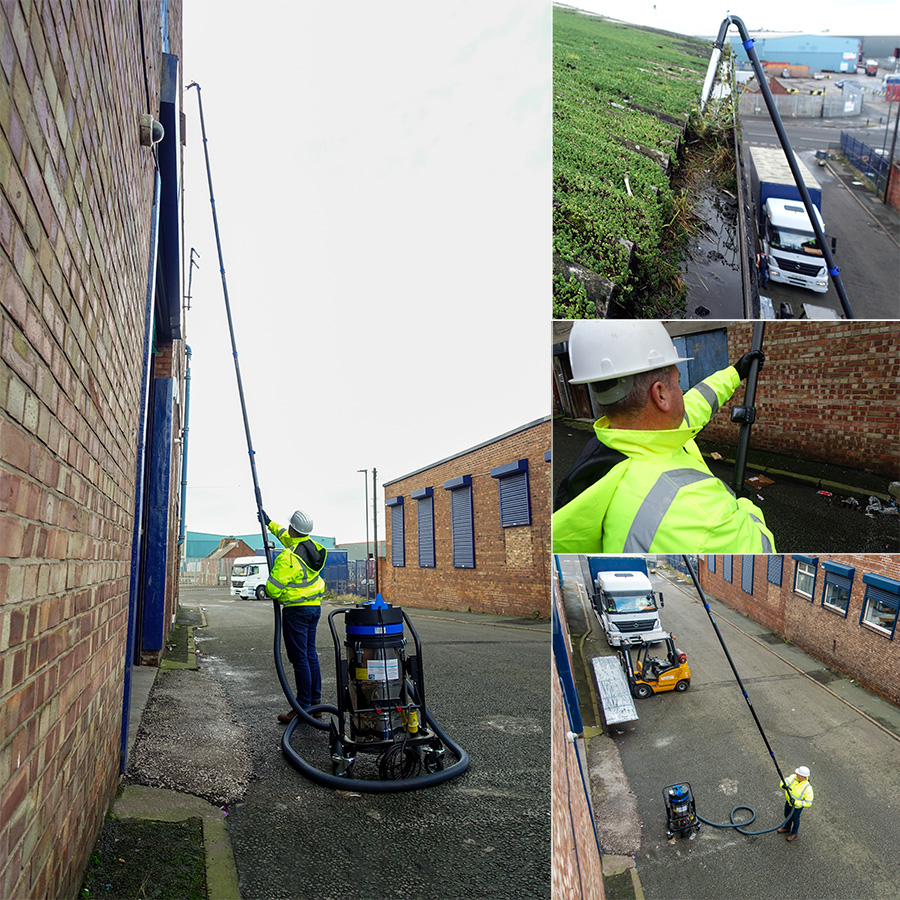 Vacuum Gutter Cleaning
Our gutter cleaning system is based on skyVac® vacuum cleaning equipment which is used in 35 countries around the world and makes high level cleaning safe, efficient and economical. These bespoke and specially modified systems, are market leading products, designed for domestic, commercial and industrial use.
Developed to avoid the need for scaffold access or cherry pickers/scissor lifts, the vacuum cleaning operation is carried out from ground level with the operator able to see the gutter conditions and progress via a remote camera system, with a monitor at ground level.
The carbon-fibre poles are extremely strong and can reach to 12m height – sufficient for the majority of eaves gutter situations.
As leading flat and pitched roofing contractors, we offer the gutter cleaning service as part of our roof asset maintenance division, which caters for routine maintenance of flat and pitched roofs for industrial, commercial and educational premises.
BBR Roofing's Operatives are fully trained and accredited to install the market's leading waterproofing systems:
Can We Help You With Your Next Roofing Project?
Get in Touch with our Experts
Send us a message and see how BBR Roofing can help make your next project a success