Need Assistance With Your Roofing Project?
Experts in Roof Refurbishment
From humble beginnings over twenty years ago, BBR has developed from a family run roofing company to become a leading specialist in the roofing business, with particular expertise in roofing refurbishment.
Why Choose BBR Roofing?
Expertise
BBR take on projects of all sizes and our skilled operatives are able to install virtually any type of flat or pitched roof system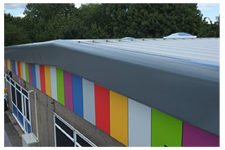 Experience
BBR Roofing have experience in working in all sectors of the market and have the capability to take on projects of any size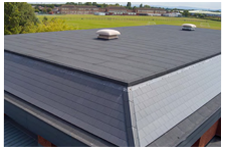 Knowledge
Our technical experts are on hand to offer impartial, practical advice that will help make your roofing project a success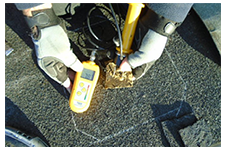 "If you're looking for specialist advice in any area of flat or pitched roofing then BBR Roofing can help."
Health & Safety Excellence on Every Project
As principal contractors for many of our projects we are well aware of our responsibilities under CDM, and particularly the updated provisions of CDM 2015, to employ staff and operatives who have the right skills, knowledge, training and experience for the task in hand.
To this end BBR Roofing maintain a comprehensive training schedule for all employees in order to achieve the highest standards of employee competence. Indeed, our recent (2015) Investor in People audit declared our training schedule to be "excellent".
At BBR Roofing training is given to each and every member of the team. The training and qualifications achieved depend on the role each person has within the company and their level of involvement in roofing projects. See the roles and qualifications here for a typical roofing job.
Explore Recent Work
BBR Roofing have decades of experience of providing high quality flat and pitched roofing solutions in all sectors of the market. Take a look at some of our latest project examples: