Before any roofing work can be planned and implemented, the roof's existing condition needs to be inspected and assessed by experienced roofing surveyors.
This is the most effective and reliable way to diagnose the nature and extent of any existing roof issues, enabling a tailored remedial proposal to be created.
Roof Surveys & Inspections
Roof inspections can take many forms, depending on the nature of the problem and the access that is available to roof. They may compose of a simple visual inspection, or may require more sophisticated techniques such as electronic moisture detection or thermographic infra-red survey. We also have a dedicated drone photography service enabling us to analyse the roof from a unique perspective and effectively visualise difficult to reach areas.
BBR's experienced roofing specialists can carry out comprehensive surveys of all types of roof and provide a detailed report of the roof condition.
Following discussion with the client we can then offer proposals for any necessary roofing remedial or refurbishment works, taking into account relevant legislation, design standards and Building Regulations.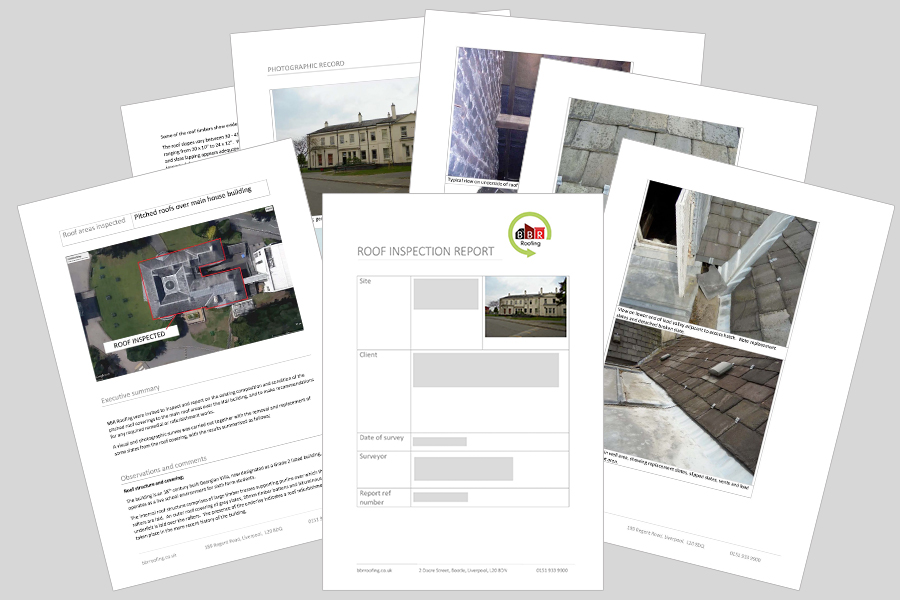 Types of Roof Survey
At BBR we can offer a range of tailored surveying techniques, including:
Visual inspections with conventional photography

Thermographic infra-red photography

Electronic leak detection

Aerial drone photography and inspection
BBR Roofing's Operatives are fully trained and accredited to install the market's leading waterproofing systems:
Can We Help You With Your Next Roofing Project?
Get in Touch with our Experts
Send us a message and see how BBR Roofing can help make your next project a success